Alternator bracket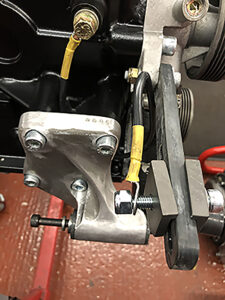 Pinto / RS 2000 / Cosworth YB motors
Pinto alternator mounting with Nylatron bushing and adjusting strap.
Four bolt mounting and earth lead, made with our own heat treated alloy casting. Includes all bolts, fixings and parts needed to fit.
Because the mounting is designed to mount the alternator as low as possible to avoid large exhaust manifolds it requires the removal of the jigging lug on the bottom front corner of cylinder block.